The unprecedented rise of Fintechs in India has caused an astounding talent shift from the financial services sector. In many ways, it was easier for banks earlier to focus on the core services and regulatory requirements while outsourcing innovation and product development.
But today, as financial services firms reimagine their operations and battle intense competition from Fintechs, they are banking heavily on digital transformation—with tech talent of their own.
The post-pandemic technology demand surge is creating a talent war for digital skills within the banking sector. And now, it's the turn of Fintechs to watch out as banks are slowly gearing up to attract tech talent to embrace digital at the core.
A quick peek into organizational structures in banks today, and you can already see a marked change—from traditional tech departments toward new-age digital team structures (see Figure 1).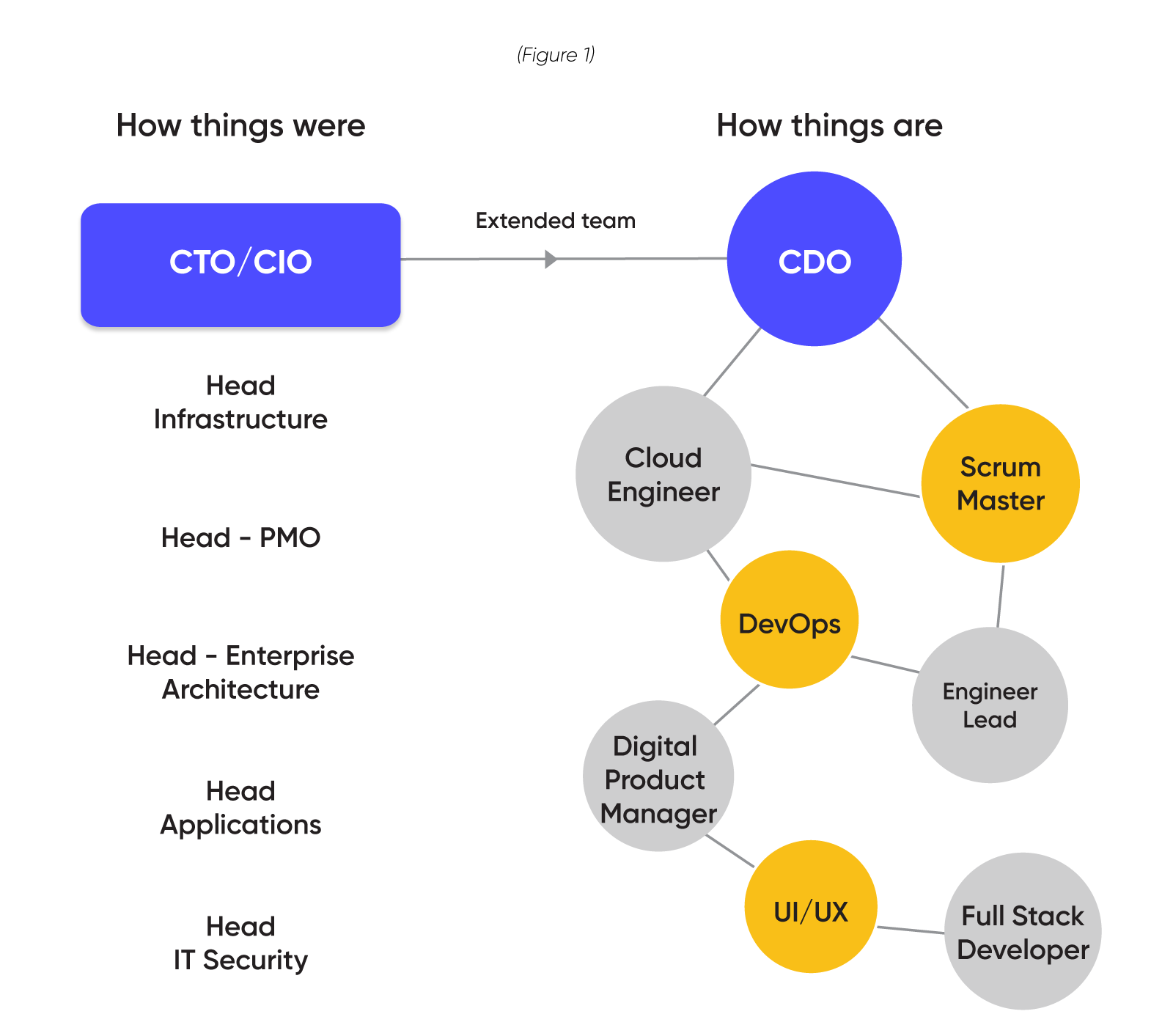 While embracing digital has always been mid- to long-term goal for banks, the pandemic has compressed the timelines drastically. The time for piecemeal adoption is also over. Whether it's lending, payments or wealth management, banking firms are gearing up fast to build in-house digital teams
How big is the talent shift? With the upswing in digital transactions and data-based decision making, almost 30 percent of roles in financial services are technology roles. Ranging from AI to cyber security to data analytics, take a look at the key skills in demand (see Figure 2).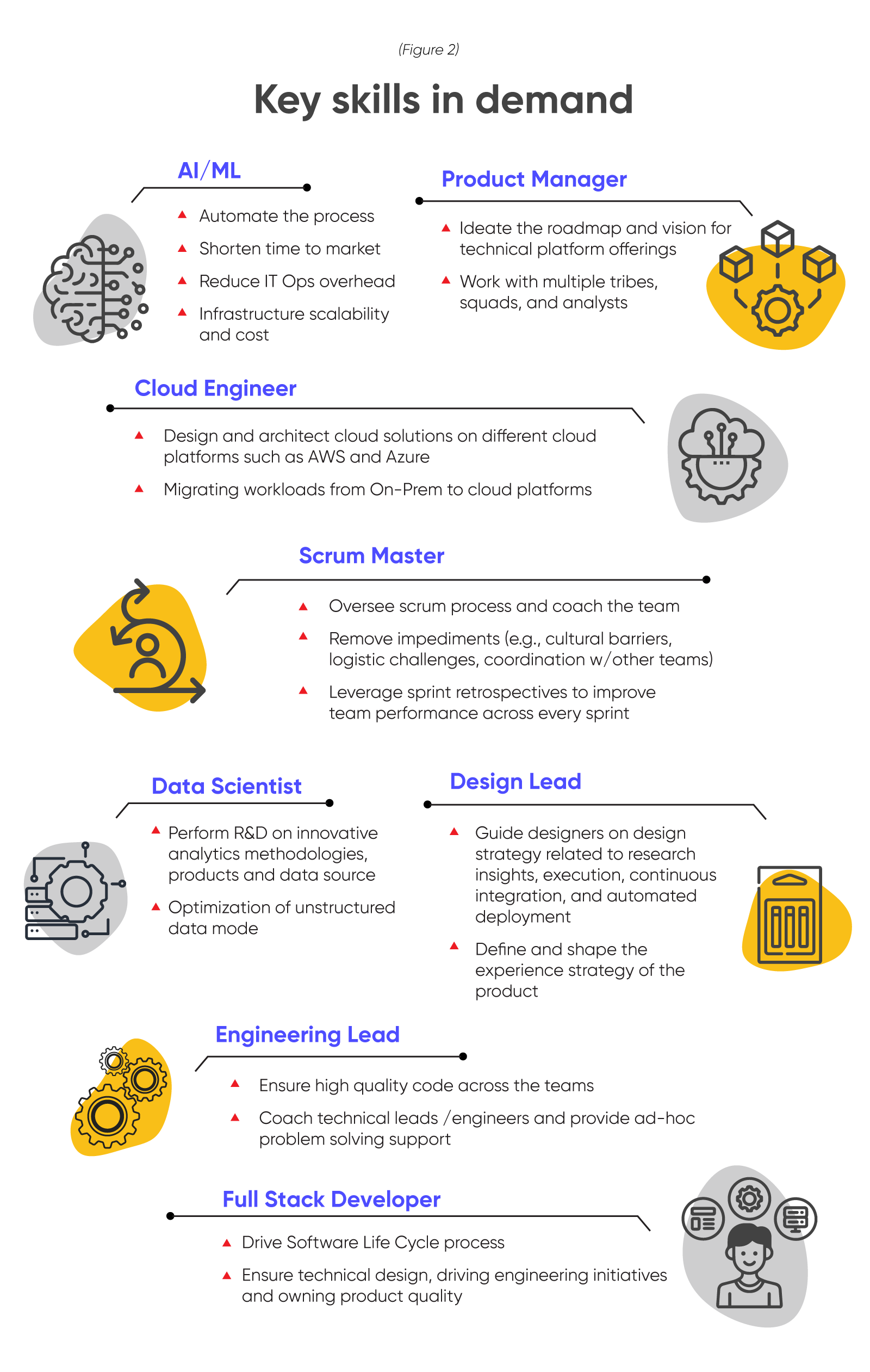 Banking firms have started making significant changes in their strategy to attract talent, create exciting roles as well as attractive packages. Figure 3 below showcases a comparison between the seniority levels and compensation trends for traditional roles and the new digital talent.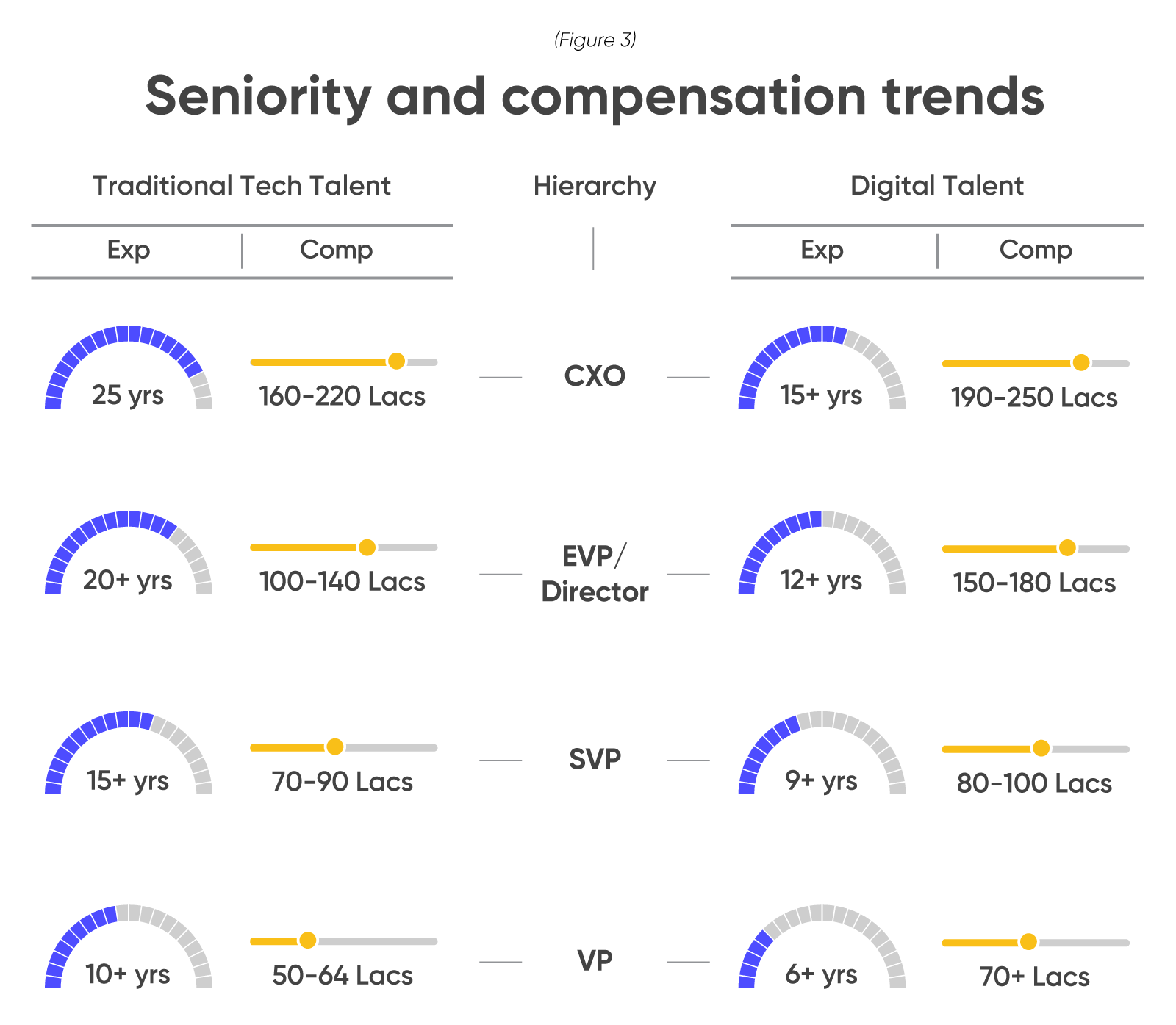 Native has been tracking the tech talent movement to traditional banking platforms in the recent past. Here's a glimpse (See Figure 4):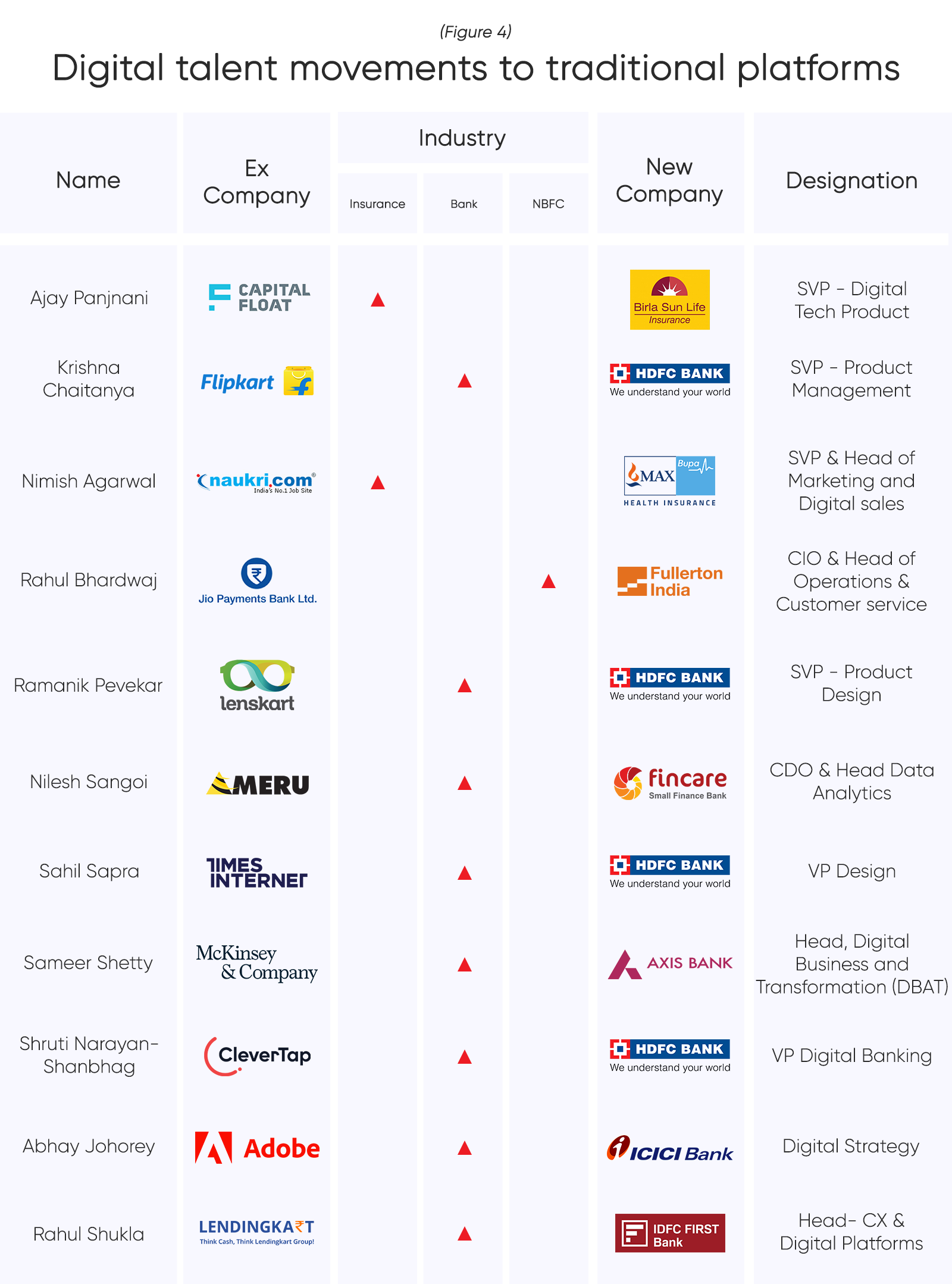 The trend is only the beginning. The rise of neobanks, the next evolution in banking, is yet another step in this direction. Neobanks provide customers a cheaper alternative to traditional banks. They run purely digital operations with no physical branches and yet, offer services that many traditional banks don't. They are a shining example of how the sector has leveraged technology and artificial intelligence to offer hyper-personalized services to customers with minimal operating costs.
In the future, banks will have to adopt multiple strategies to attract and retain the right digital talent. Firms will also need to bring in structural interventions to drive long-term progression across the workforce. All this requires a massive environmental and operational shift and it'll be interesting to watch how the digital talent will disrupt the traditional banking space with a vision for transformation.